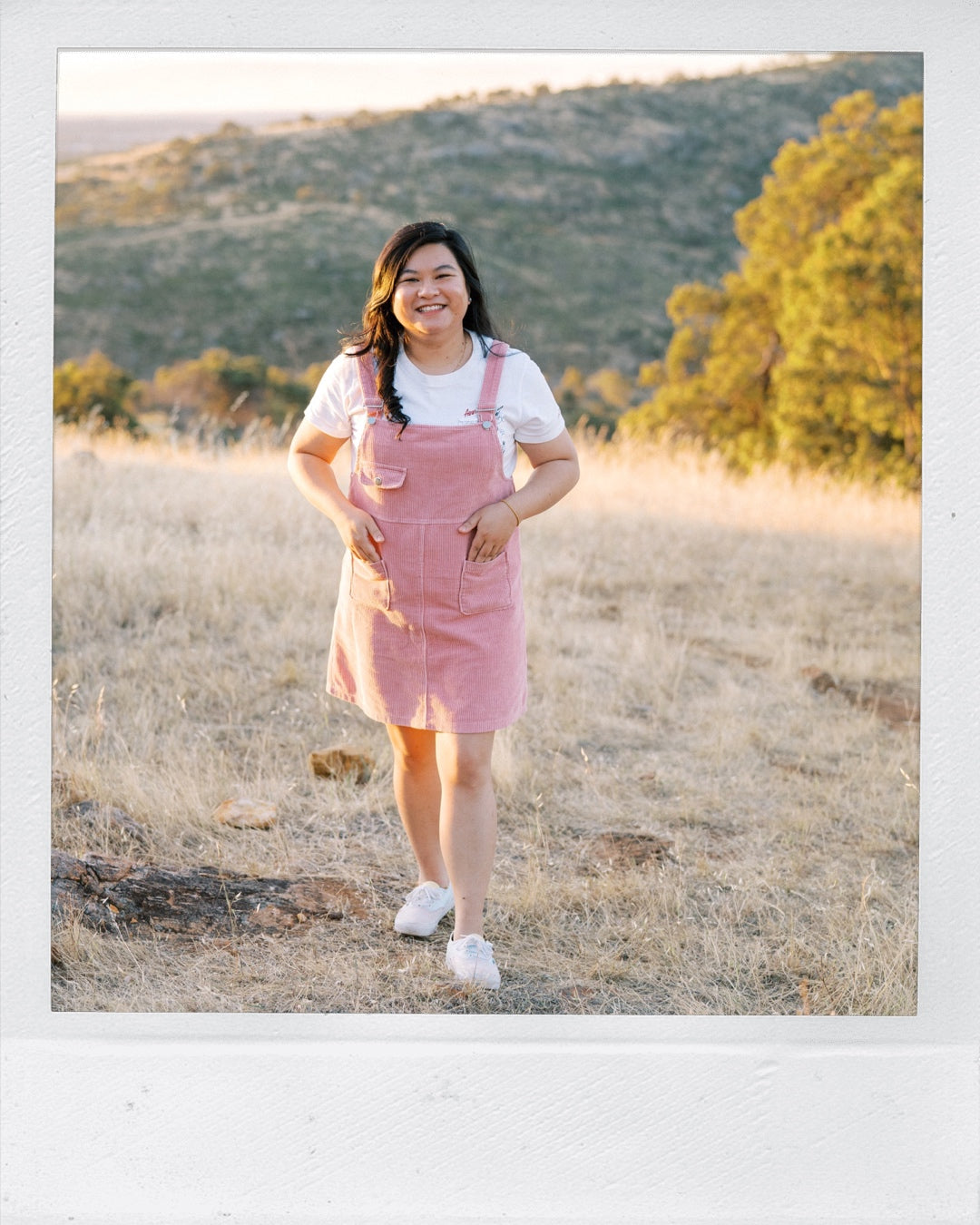 Hello there.
I'm Christine Galera Chu and I'm the hand behind Little Red Calligraphy & Letterpress.
What started out as a space to document my calligraphy journey in March 2014 turned into a passion that has taught modern calligraphy to over 500 students and collaborated with major local brands like Cuckoo Brunei, The Collective and Progresif.
Taking inspiration from the simplicity of shapes, lines and curves, my design style is very much minimal and modern, incorporating my love for calligraphy and letterpress into as many aspects as I can.
Whilst our service started with only handwritten calligraphy, we have expanded to include calligraphy commissions and workshops, teaching host to artists like Anina Rubio of the Philippines and Huy Hoang Dao of Vietnam, wedding stationery design & print. With the announcement of our studio in October 2022, we also introduced letterpress printing as part of our service.
Calligraphy will forever and always be the reason why @littleredesigns started and we will continue to offer high quality calligraphy supplies in our store for the foreseeable future. We are the official stockist in Brunei for international brands like Clairefontaine, Rhodia, FineTec Coliro, MObliques, Ziller and Dr. Ph. Martin.
Watch my interview for Cuckoo Brunei and Friday Feature by The Collective
We are a calligraphy and letterpress studio
Little Red Calligraphy & Letterpress runs the first-ever modern day calligraphy and letterpress studio in Brunei Darussalam. This is where our antique printing presses call home and where all the design, writing & printing magic happens.
Our Work

We intertwine the fine art of calligraphy and letterpress into majority of our modern + minimal design style, using simple shapes to make an impact.

View Portfolio

Our Services

We are a dedicated calligraphy and letterpress studio, offering both handwritten modern calligraphy & letterpress printing services.

Collaborate with us

Our studio

We house our antique printing presses manufactured circa 1918 and 1923 in studio. Studio visits are strictly by appointment only.

Schedule appointment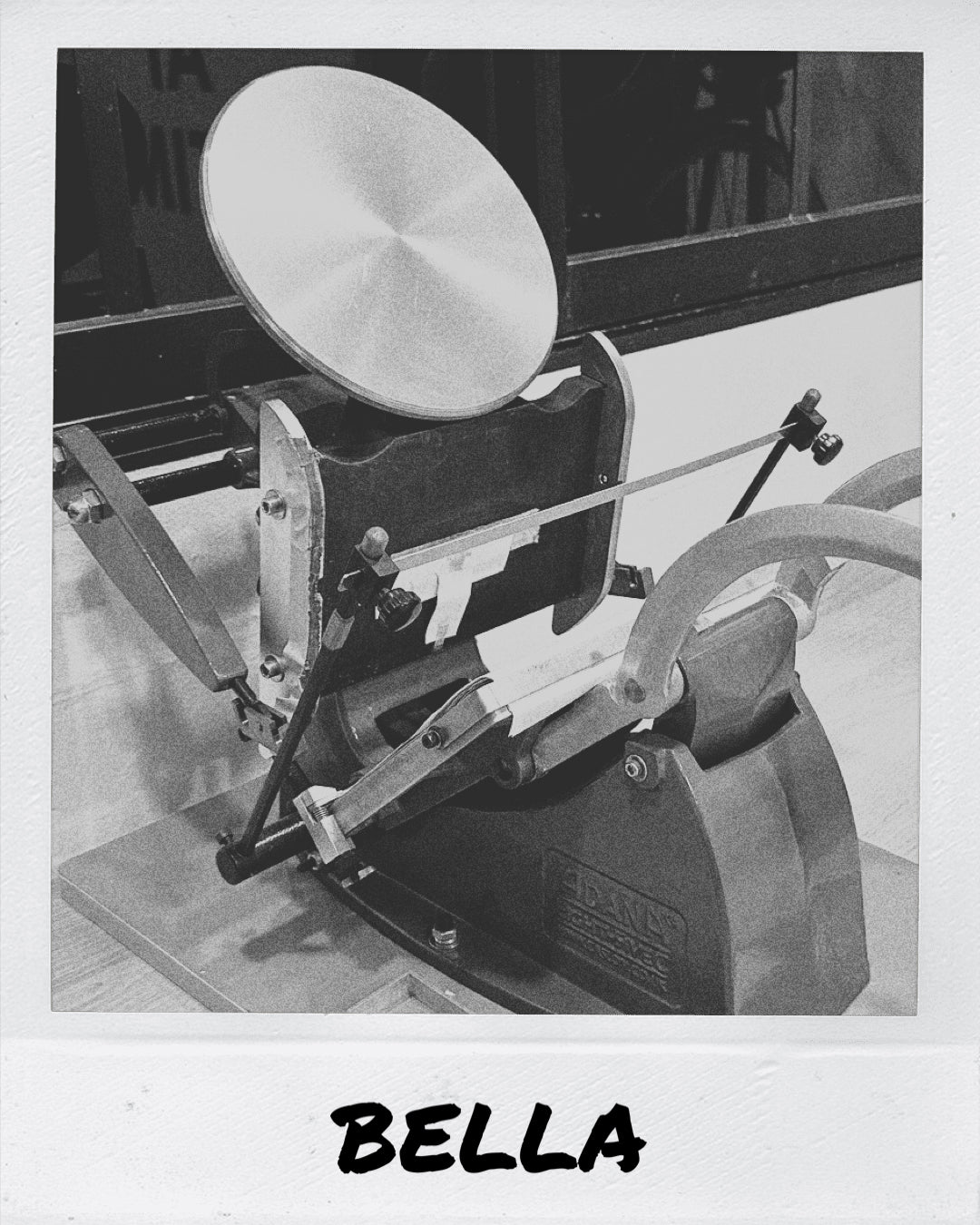 Meet Bella
Bella is a refurbished Adana 8x5 tabletop press acquired in 2017 from the United Kingdom. She is the apple of Christine's eye, being the first letterpress love and a true beauty. She may be small but she is mighty having endured the learning hands of Christine and witness multiple breakdowns when a vision couldn't be brought to life.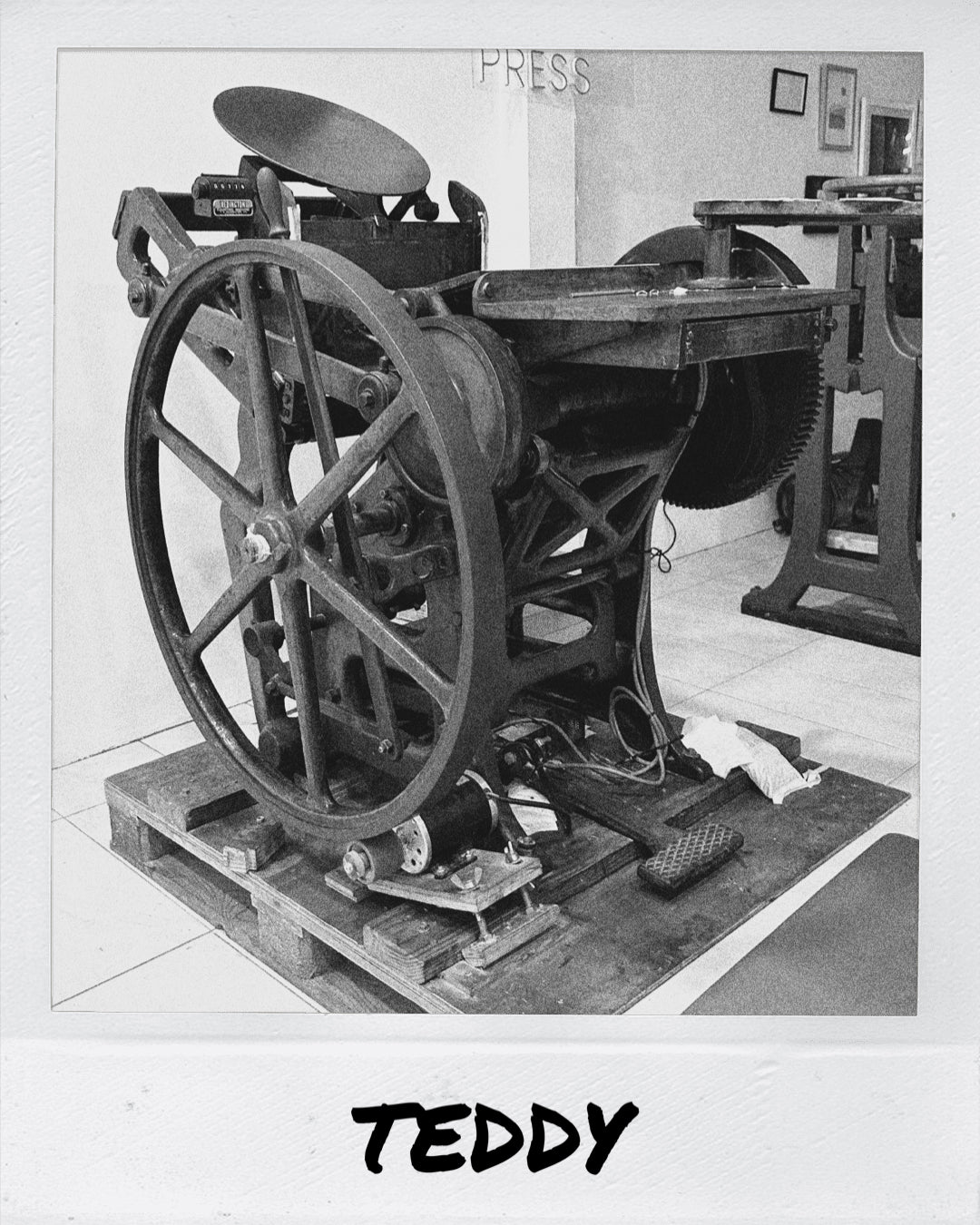 Meet Teddy
Teddy is a 900kgs, 10x15 Chandler & Price platen-press made in 1923. We are lucky to have found her just 2-hrs plane ride away and she came to us in May 2021. It is unfortunate that she sat in storage for more than a year, the furthest away from home before moving into her permanent home. She is made of cast iron, has a motor attachment and can print like a beast. Though rough around the edges and with some rust, she still looks beautiful for a 99 year old machinery.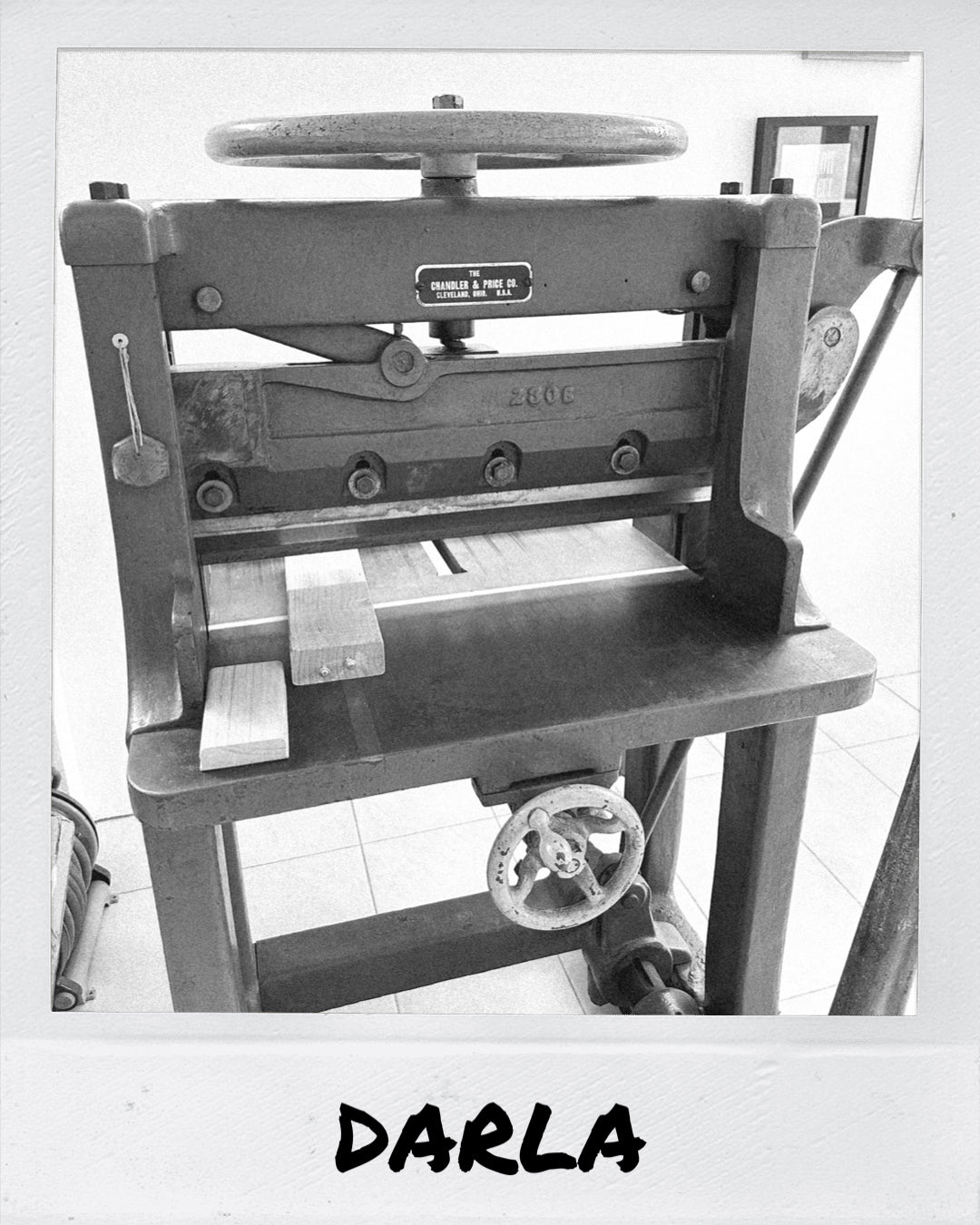 Meet Darla
Sweet, sweet Darla but with a nasty bite because she is a 23-inch Chandler & Price manual guillotine. You best be careful when operating her.
Made in 1918, Darla has endured so much, countless number of past owners and made her final 3 months journey by sea to be here. She came with a lot more rust than expected but since giving her some loving care, she has been trimming down paper like a champ.